How to create a company website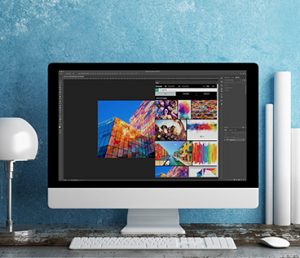 The company's website also solves the advertising problem, allowing you to increase the reach of customers and find new partners. Therefore, if the organization does not yet have a page on the Internet, you should immediately create it.
The best services to create a website
Use constructors – they are easy to learn, do not require serious financial investments and allow you to make changes to the structure of the site and the contents of its pages. Cloud builders uKit and Wix are great for creating company websites.
uKit is a specialized constructor for creating websites of a commercial direction, therefore you will find all the elements necessary for the company's website in the list of templates, blocks and widgets. To master this constructor will be able even to a person who was not previously familiar with the process of creating websites.
Main features of uKit:
380+ adaptive templates, divided by field of activity. There are templates for landing pages.
An easy-to-use visual editor in which pages are created and customized.
Built-in SEO-block, which sets up the parameters of website promotion and individual pages.
Unlimited disk space and traffic.
Manual and automatic data backup.
It is convenient to work with uKit for business, because the designer offers a transparent pricing grid. You can create a company website at the minimum rate – "Premium" for only $ 4 per month. If you want to add an online store or access advanced editing features, there are more advanced rates.
Wix was also designed to create business sites, but over time it expanded to a universal designer, in which you can create a resource of any type. This is only beneficial for company sites – you can add tools and blocks that are commonly used on other types of resources.
Among other advantages of Wix:
550+ professional templates adapted for mobile devices.
Convenient visual editor with ample opportunities for customization of appearance – even the most high-quality template needs to be changed in order not to produce clones on the Internet.
Built-in application store to extend functionality.
SEO wizard for setting search engine promotion parameters.
A large number of tools for setting up feedback and collecting statistics.
Wix allows you to create not only functional, but also very beautiful sites that exactly attract the attention of users.
What should be on the site of almost any business?
The company's website should solve three problems:
Represent an organization.
Provide information on products / services.
Offer to make an order.
When adding any element, you need to answer the question which of the three tasks it solves. If a widget, a block or a whole page does not give anything, refuse to use them – good, in the site designers this is done in one click.
The site structure should contain the following standard sections:
Main page with basic information.
Contact details.
Section "About us" with important information and achievements.
Portfolio and customer reviews.
Personal user account, if necessary.
In each area there is a specificity that can not be standardized. To understand what is missing on the site, ask a few outsiders to evaluate it. Let them see and give feedback: did they understand what the company is doing, how to find an office or contact a manager, place an order or calculate the cost of services.
findings
Company sites are conveniently assembled on designers, because they have all the necessary functionality, which does not require special knowledge to work with. Anyone can make a website on the services shown above – it will take from a few hours to a couple of days, and the result will be as if the web studio has received a lot of money for creating the software part and design.
Pay attention to the structure of the site – it should be even and clear. On uKit and Wix, you can easily build it in this convenient form for visitors.
The second important point is design. Designers offer different templates, you only need to choose the appropriate for a particular activity. If the company organizes holidays, add flowers and fun. For legal services or financial auditing, more strict templates will do.