How to create your blog: recommendations for beginners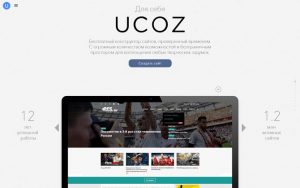 A blog is a universal tool for communication, conveying information to an unlimited circle of readers. The goals of its creation can be very different: earnings, popularity, the desire to share interesting news, lifehacks, to express a social, political or any other position. The same can be done in social networks, but the difference is that a blog is a platform where you set the rules, the most independent media.
Services to create a blog
There are many options, but they can be classified depending on the tools that are used to launch a blog.
Online blogging platforms;
Specialized CMS;
Site builders.
The first option is the most common. A huge number of sites offers users to create their own blogs. LiveJournal, Sports, Habrahabr, urban resources. But they all have the same flaw: you are not a full owner. The service gives you the opportunity to speak, but in return requires to accept the terms of use, which include various restrictions. From this blog will not grow a large portal or online store. Its only purpose is to report information.
On specialized CMS like WordPress, you can build an independent blog in which your rules will be established, but this is more a solution for advanced users who are willing to spend a lot of time creating, maintaining and maintaining the site.
Site builders – a compromise option. They are suitable for beginners, because they are easy to work with, and will be of interest to professionals, because the functionality of some services is comparable to the capabilities of CMS. When working with designers do not need to worry about hosting, version and security of the engine. The sole concern of the site owner is timely filling it with content.
Creating a blog
The procedure for creating a blog is different depending on the platform. But so that you understand that there is nothing insurmountably difficult in this, let's look at two popular solutions: CMS WordPress and designer uCoz. If you can build a blog on them, then with any other platforms can handle.
WordPress
Create a WordPress Blog →
To start a blog on WordPress, you need to pay for hosting and buy a domain. On most hosts, popular CMS are installed with the push of a single button. The procedure will be as follows (possible differences depending on the hosting):
Choose a hosting and pay a fee that is suitable for the blog.
Enter your personal details and create an account. Be sure to write down your username and password – they will be used to access the admin panel.
Register a new domain on the same hosting or attach a domain purchased from another registrar.
Open the CMS tab in the Control Panel. Select WordPress and click Install.
Come up with a login and a complex site administrator password, enter your e-mail.
The site database will be created automatically. You only need to remember the username and password to access the created site. Then you can start setting it up: changing the template, adding pages and filling them with content.
If your hosting does not offer such a convenient solution, you will have to download WordPress from the official site and deploy it manually. You can first build a blog on a local server, and then upload the finished site to the hosting. This will require a bit more skills than the automatic installation of CMS, but it will allow to thoroughly understand the work of the engine.
UCoz Constructor
Create a blog in uCoz →
When creating a blog on uCoz, you do not need to search for hosting and manually install the engine on it – everything is automated and simple.
Register in the uCoz system or log in via social network.
Enter the site address and click Create.
Choose a design and language.
On the module selection page, check "Page Editor", "Blog" and "Post Forms". With these modules you can create and delete pages, blog and chat with visitors.
If there is a page editor on the site will be the main page. If you want your visitors to enter the blog immediately, open "Settings" – "System" – "Main page" and in the "When you go to the main page open" field, select a blog.
The module "Blog" contains everything you need: a feed of posts, a calendar of events, comments. You can create categories to navigate through the entries. Adding and editing posts is possible in three modes: visual editor, BB codes and HTML panel.
What should be a blog?
The blog should be interesting and useful information, otherwise it makes no sense to start it. It is important to remember about the frequency of publications. If you place a dozen posts a day, and then not update the site for a month, then the entries will be left without proper attention, and visitors will forget the path to the blog.