How to create a doctor's website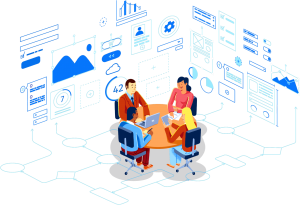 Doctor site functionality
Websites of medical organizations and individual specialists are required to provide the following information to visitors:
Documents confirming the right to carry out activities.
Services, their cost and order of delivery.
Information about the specialist indicating the level of education and qualifications.
Schedule.
Contact details of regulatory organizations.
This is what should be on the site necessarily. But such a list is not enough for the site to perform an advertising function and attract new customers. We have collected a few recommendations that will help you stand out among competitors.
Add an online chat so that visitors can safely consult without calling. In the medical field, this is very important, because not all issues are conveniently discussed in a telephone conversation.
Develop in advance the structure of the site, from which it will be clear where to find out about medical services, and where – about the qualifications of a doctor. Information should not be mixed up, otherwise visitors will not find what they need.
Correctly group service pages. Create a separate section for each service, add a short description, photos and a call to action to it – for example, the "Book an appointment" button. The logic is simple: the visitor sees that you can solve his problem, learn a little more information and ask for help.
Every page should have a destination. The home page simply informs you that you are and provide certain medical services. The page of each service should already be selling, so the call to action will look organic on it.
If the site has a section in which you post articles on medical topics, then it should only inform visitors, and not sell them services. Most people get to these pages for relevant search queries. Most likely, they do not need urgent help, but if you create a trusting attitude with an attractive website and expert opinion, then they will turn to you for a solution.
Site creation
The main question is how to create a website for a doctor without a serious budget? It is possible that one of the medical workers, in his spare time, is engaged in programming, but these are in any case a minority. Most of the doctors have standard user skills – and they will be enough, because the creation of sites with the development of specialized designers began to fall into this category.
Designers are convenient because their use does not require any special knowledge. Sites in them are created through visual editors, which support the technology Drag-and-drop. That is, to build a page, you take the desired element and drag it to a suitable place with the mouse, and then adjust it for yourself.
Using site designers means that you get a ready-made service immediately. There is no need to search for hosting, install software, monitor the relevance of versions and system security. All that remains is creativity, as a result of which you will receive an attractive website that inspires visitors to trust a specialist.
There are a lot of designers, and not all of them are suitable for creating a doctor's site. So that you don't have to spend time searching for relevant tools, we suggest to look at two options – uKit and Wix. Both services are suitable for creating a doctor's website, you just need to choose which one will be more convenient to implement your project.
Using the uKit constructor (detailed overview)
ukit.com
Create a doctor site in uKit →
On most designers, sites are built on the basis of ready-made templates. UKit platform is no exception. To create a doctor's website, look for a suitable template in the category "Medicine". This is not a prerequisite, you can choose a layout and other subjects, but it will take longer to adjust. Patterns from the category "Medicine" also have a structure that fits the doctor's portal.
Templates for the doctor's website on uKit
The process of creating a site takes a few minutes. You need to choose a template, enter the site name and contact information, and also bind the domain or leave for the first time the standard address from the designer. The main work is done in the visual editor, in which you manage the pages, fill them with content and customize the design. For each task there is a special section.
All elements that can be added to pages are available on the Designer tab of the visual editor. Among them you will find:
Text blocks.
Graphic elements for displaying pictures and photos.
Buttons and forms to improve interaction with visitors.
Communication tools: callback, mail, chat.
Website creation doctor in uKit.com
All elements of the designer are available, provided that you pay a premium rate. Junior tariff plan will cost $ 4 per month – this is the only cost of the site. Everything else can be done with your own hands and for free.