Mini FAQ on domain names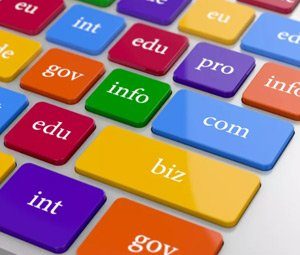 Buying and choosing the right domain name is the first step in creating and developing any site. We have collected detailed information so that you can easily understand this issue.
Domain Names: Differences by Country or Industry
Domains are divided into several groups:
National Domains
Common Domains
Multilingual Domains (IDN)
Industry Domains
Geographical domains
Territorial Domains
In each of these groups, its features, which we now consider in detail.
National domains are allocated to most countries by ICANN. The domain name necessarily strictly corresponds to the two-letter country code from the ISO 3166 standard (for example, the domain .RU).
They were created specifically for the convenience of residents of countries, so most often, registrars can only register them residing in a particular state. But there are exceptions.
Currently, 252 first-level national domains have been announced.
Common domains are unrestricted top-level domains, i.e. they can be registered by any natural or legal person for any purpose. The most famous: .COM, .NET, .ORG, .INFO, .BIZ, .PRO, .MOBI, .NAME.
The same group includes domains for organizations or institutions .EDU, .GOV, .INT and .MIL.
Multilingual domains use the national alphabet of a country to form a domain name. Using transcoding through the PUNYCODE algorithm, such names are converted into a set of Latin characters and are perceived by the DNS systems and others.
Since 2010, it has become possible to register domains in the zone of the Russian Federation; only residents of the Russian Federation can do this. In addition, the name must contain from 2 to 63 characters and include only the letters of the Russian alphabet, numbers and some characters. During the year after the purchase of such a domain, a change of administrator is prohibited.
For example, the site new year close.rf will be displayed as xn – 90abdeqfdngoldg6o.xn – p1ai. At the moment, absolutely all browsers cope with this conversion without any problems.
Industry Domains. Their main purpose is to link to organizations of certain industries and departments. These include 3rd level domains: .net.ru, .org.ru, .com.ru.
Geographical domains or geodomains – domains that correspond to the names of countries, cities or regions. Typical examples: .msk.ru, .irk.ru.
Territorial domains are part of domains of common use and exist only thanks to Internet communities. Top-level domains include .eu, created specifically for the European Union and .su, which was originally tied to the USSR, but now represents the Russian language space on the Internet.
Latin Domain Registration
Fundamental rules:
The first and last character in the domain name cannot be a hyphen.
The beginning and end of the name can contain only a letter of the Latin alphabet or a number.
There can not be words that are contrary to the interests of society or moral principles (swear words, insulting religious feelings).
Domain registration is possible for a period of 1 to 10 years.
Domain registration in Cyrillic .РФ
Fundamental rules:
The minimum length of such a domain is 2 characters, the maximum – 63.
The beginning and end of the name must contain only Cyrillic letters or numbers.
You can use hyphens and letters as characters from UTF-8 encoding.
General questions about working with domains
Can I transfer a purchased domain to another hosting?
When buying a domain from one registrar, you can always transfer it to another registrar. To do this, you must meet two conditions: must be at least 60 days from the date of registration and the domain should not be the subject of litigation.
How long is the registration of a new domain?
As a rule, the domain registration process takes no more than 10-15 minutes. Another thing – the term update the registration data and NS domain. It takes up to 48 hours: it all depends on the registrar database.
How long can I own a domain?
You can keep a domain name for an unlimited amount of time, while not forgetting to renew it after the expiration date. You can purchase a domain in advance and place the site on it later, for example, in a year or two.
What to do if the domain registration has expired?
If the domain registration has expired, and you have missed this moment, nothing bad will happen to the site. All registrars for such a case, there is a special "plug", which will be shown instead of the site.
Domain Registration Expiration Message
If you see such a message, run to the domain control panel to pay for it. You can also set the checkbox "Automatic domain renewal" so that such a situation does not arise, and the site does not stand idle for nothing.
Made a mistake in the domain name, what to do?
If you made a mistake in its name when registering a domain, most likely you will not be able to return the money. In this case, you should carefully read the registrar rules related to this problem.