How to create a hotel site (mini-hotel)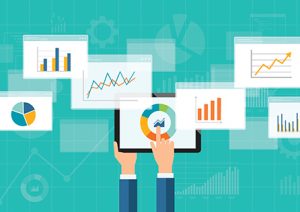 The site of the hotel does not require the introduction of some unusual services and special systems – to work effectively it is enough to be attractive, informative and functional just enough for the visitor to have the opportunity to look and book a room. All this can be implemented on the site builder without programming skills and a separate budget for developers, designers and web designers.
To create a hotel site it is better to use constructors with a visual editor. They have themed templates with the appropriate page structure, widgets and applications. The editor is easy to master, so any employee can cope with the creation of the site, and launching it will require minimal financial and time costs.
There are many designers, but not all of them are suitable for creating a hotel site. Among those that will precisely help to realize this project at a good level, Wix and uKit stand out. Both designers offer to create a website through a visual editor, for the development of which does not require programming skills. In this case, it will be implemented all the tools that are needed for the normal functioning of the site of the hotel.
Wix website builder
Website creation in Wix
Create a hotel website in Wix →
On the Wix constructor there are 27 templates that relate to the hotel business. Here you can find a design option for a city hostel, villa or hotel. Templates are made with high quality, so they require a minimum of edits before publication – in fact, you can limit yourself only to editing information and replacing photos. The only danger in this case – to get the site, like another hotel. To avoid this, you need to work with customization settings in the visual editor.
Applications for booking at Wix Market
Website templates for hotels immediately have a page for online booking. But this does not mean that it is impossible to choose any other layout from a category that does not apply to the tourism business. In Wix Market there are three applications for booking – they can be added to any template.
Wix Hotels
Comprehensive application, thanks to which the hotel management get full control over the reservation. Guests book rooms on the site around the clock, can pay for an order online using a computer or phone. The administrator controls the type of accommodation and booking and does not worry about the availability of rooms – all information is updated automatically.
Room Booking App – Wix Hotels
Wix bookings
Online entry application that accepts deposits and secure payments. Visitors have the opportunity to register in a group, include receiving notifications by mail, as well as use a personal account to manage reservations. The site administrator can store and edit customer information.
Online entry for the site – Wix Bookings
Online Booking
A simple online booking system that saves administrator time and arranges guest accommodation for free. When a visitor commits an order, the information is automatically added to the application. You can pay for the purchase online. The administrator can only confirm the reservation and prepare places for new visitors.
Online Booking Wix – booking widget for site
UKit website builder
Create a website for hotels in UK →
There are no special templates on uKit for creating hotel sites. From related topics you can see "Tourism" and "Real Estate". If none of the proposed options do not like it, you can take a universal template, a layout from any other category. Another way is to choose to create a website from scratch.
Travel patterns in uKit
With the help of a visual editor, you can independently build a structure and fill the pages with content. Widgets and blocks that are in the uKit designer and will definitely come in handy when creating a hotel site:
Images, galleries, videos and sliders.
Headings and texts.
Icons, buttons, dividers and other interface elements.
Price and table for information on prices and services.
Tools for communication: a block with contacts, feedback form and call, e-mailing and online chat rooms.
Reviews
Social network widgets for displaying tapes and reposts on the site.
Setting up a site on uKit will take a little longer than on Wix, due to the lack of thematic templates, but the quality of the project will ultimately be as high.
Integration with Booking.com and other booking services
The Wix Designer has a Wix Hotels Channel Manager, with which you can synchronize your hotel and prices with other reservation services. The list of integration – about 150 sites, among which Booking.com and Expedia. To ensure communication is used HotelRunner. This service has 14 days of trial access, after which you need to pay $ 15 a month.